Intro
SpellListA is a simple utility app which lists spells from the Pathfinder® RPG with simple filter. The application assumes you have some knowledge of the Pathfinder® RPG rules.
Screens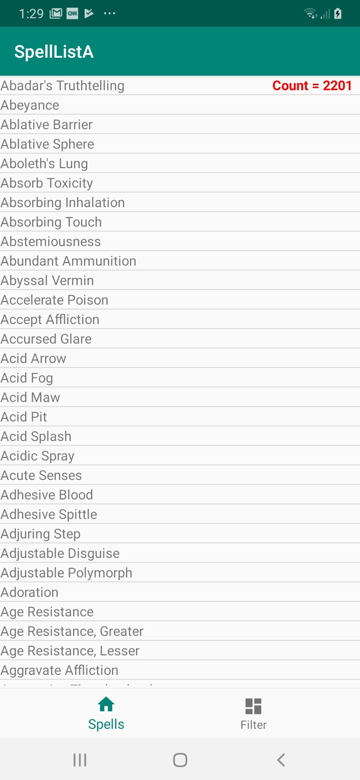 Lists spells after the filters have been applied. Long touch will display the spell information in a browser you select.
---
Filter Screen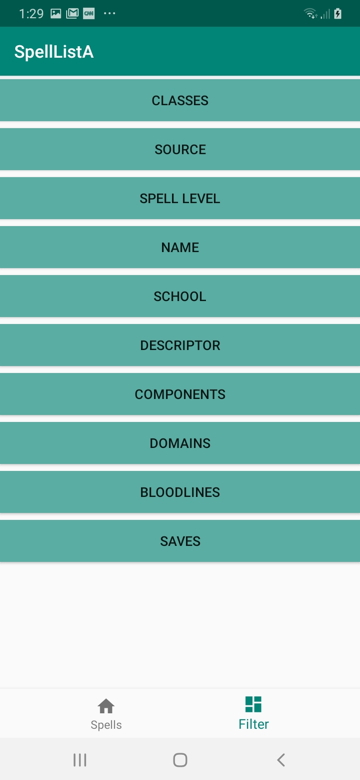 ---
Classes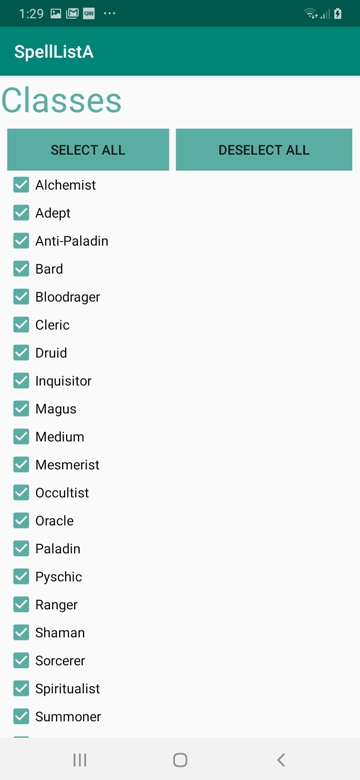 ---
"Source Book"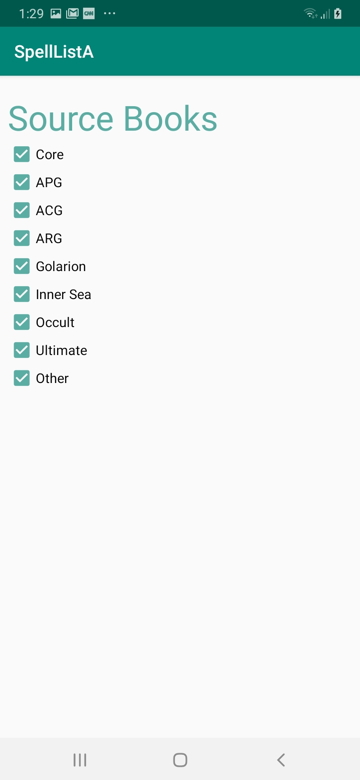 ---
Spell Level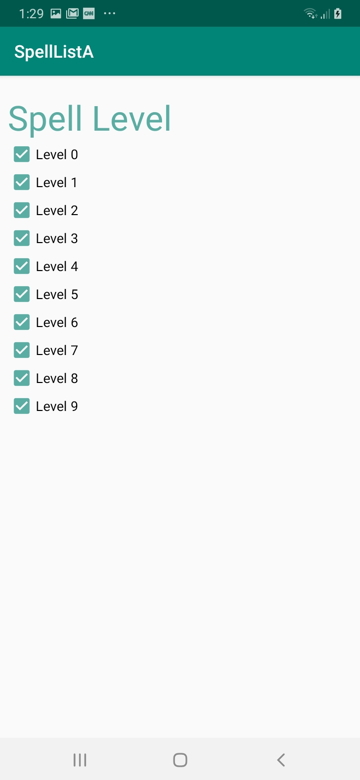 Spell level filtering works in conjunction with Classes. A spell passes the filter if any class is of spell level X. For example if only spell level 3 was selected, all spells whose class spell level is 3 will pass the fitler.
---
Name
If the name entry field is empty, the filter is ignored. Checking is case insensitive.
---
Schools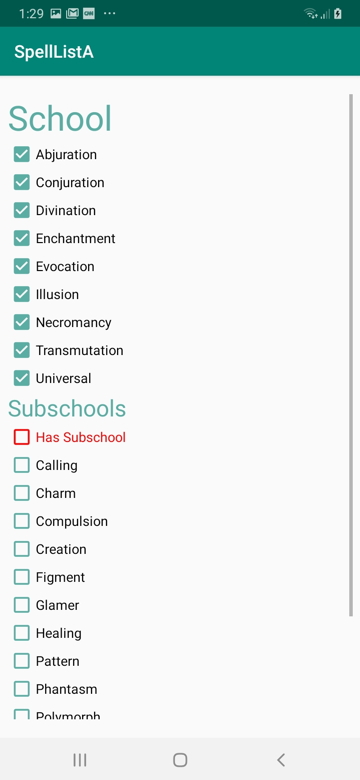 School and subschool filtering. Subschool filtering is not done unless 'Has Subschool' is checked.
---
Descriptors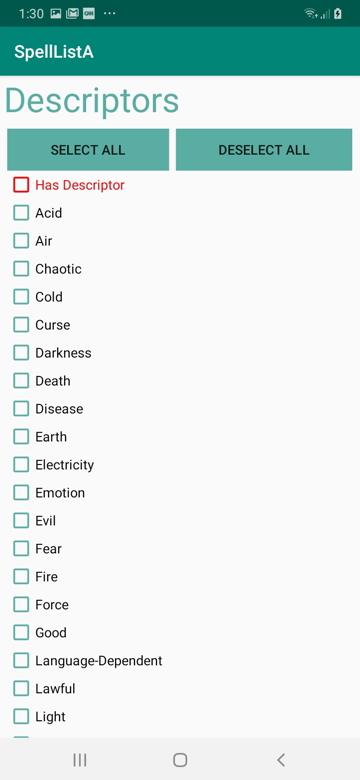 ---
Components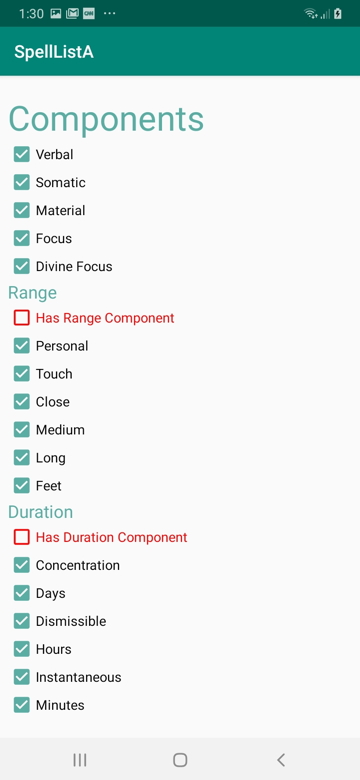 For V, S, M, F & DF, the filter gives a pass if the spell contains any of the checked components.
---
Domains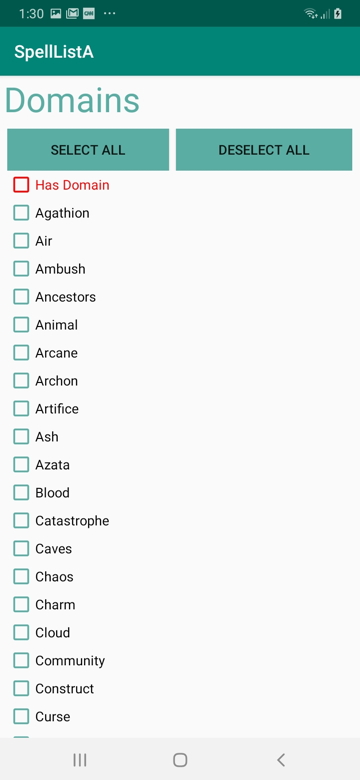 ---
Bloodlines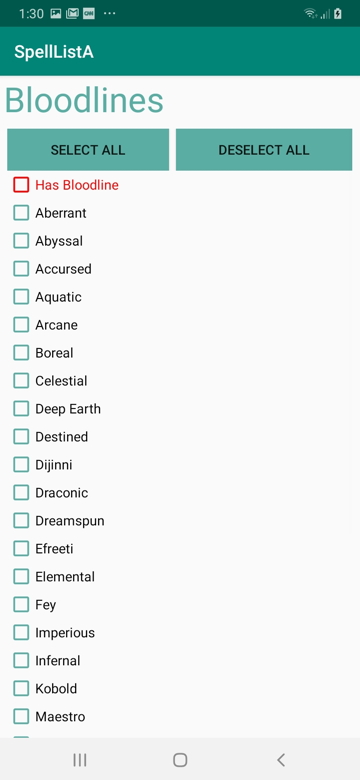 ---
Saves & Spell Resistance